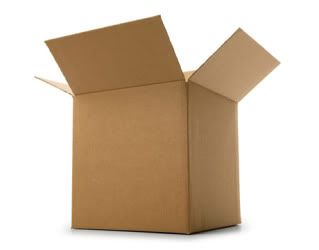 I just love to see the prompts pop up every week for the Sun Scribblings. Each time some diffrent idea fills my head. This week, a cute little poem. Enjoy!
The Barbie Dream House sat gleaming
The bikes shiny chrome still shone
Movies crinkled, their plastic wraps pristine
While books remained alone.
I bent to retrieve scattered paper,
All crumbled and torn
When giggles erupted
On that one special morn...
One boy and one girl
In their old fuzzy socks
Hiding from me
In that new dishwasher box
For more fun posts, stop by the
Sunday Scribblings blog
.