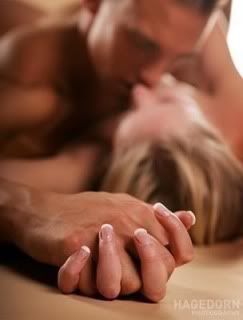 Can hand holding be considered a way of flirting?
Oh heck yeah, just think of all the things you can say in this simple gesture. A squeeze can mean so many different things, depending on the circumstances.
In a busy, overcrowded city street the squeeze may mean, I'm scared. On a roller coaster, it may mean, I'm having fun or I'm gonna pee my pants (depending on your feelings about roller coasters,
hehe
)
In bed, it may mean, more or almost there. As you walk down a quiet, peaceful lane it can mean, I love you.
So many situations, so many emotions. Is hand holding a flirt? Yep, I truly think it is...
What about you?