The Submission
by Serena Shay
Now Available at Liquid Silver Books
Blurb:
Two is better than one.

Most would agree with that statement, but not full-blooded shifter LeAnn Turone.

To accept her need for multiple partners means facing a lifetime in a one-sided triad.

She's better off denying her heritage even if that means walking away from two of the most delectable alpha males she's ever met.
Rick Taylor and Trent Warren each think they've found their mate in LeAnn, but a midnight meeting deep in the woods proves them wrong.

Not only do they both long to connect to the sexy, but skittish, female they also find themselves attracted to one another.
Each member of this triad must free themselves from the fear of the future and submit to the greater power of love.
Excerpt
Buy at:
Liquid Silver Books
Amazon
ARe
~Listed on USA Today's Happy Ever After Blog - Jan 31st 2014






~~~
A Magical Return
by Serena Shay
Now Available at Liquid Silver Books
Blurb:
Conleth "Cole" Douglas, warlock and vessel, needs a miracle. A destructive force has taken hold of his town and it will take more than just he and his magical Other, Cole, to eradicate the Evil. When an attempt to open his lover, Emterra, to her destiny fails, Conleth and Cole are forced to stop the Evil the only other way they know how; by taking it, and themselves, to another realm.
Emterra "Irene" Azzurra, untapped witch and vessel, has lived the life everyone else thought she should. Devastated by the loss of her long time love, Conleth, she's given up on a happy-ever-after and faced her continuing time on earth, moment by moment.
When Conleth miraculously returns, opening her heart to him again seems to be too great a task for one middle-aged mayor of a dying town. Especially when he looks to be the same young Goth he was when he left and he's trying to convince her she's sharing skin with a magical being.
Can Conleth prove his claims of magic and the Others to be true? Can Emterra allow herself to believe in love and his wild claims? Or will the returning Evil finally be able to swallow this town and all its inhabitants into the deepest realms of hell.
Excerpt
Buy At:
Liquid Silver Books
Amazon
ARe
~~~
The Challenge
by Serena Shay
Now available at Liquid Silver Books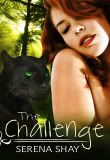 Marina Jamison is a mystery. As a half-breed shapeshifter, she lives on the fringe of were-jaguar society. Though her love for pride leader Bastian LaRue is forbidden, she finds herself tied to him by a bond stronger than their individual wills, a psychic link born from their one-night stand. When her secret is revealed, she is scorned and excluded. Neither Bastian nor the pride can accept a half-breed queen.
Excerpt
Buy at:
Liquid Silver Books
Amazon
ARe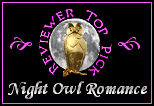 ~~~
Anonymous Needs
by Serena Shay
Now available at Ellora's Cave
After years of erotic obedience, submitting again and again to her Sir, Leila has become obsessed with her ultimate fantasy. She wants Sir to share her—with a stranger. For Leila, it's the ultimate aphrodisiac. Sex laced with a little danger and twice the testosterone.
Despite a desire to bring all of his sub's sexual dreams to life, Paul's unwilling to share her with an unknown Dom. He needs a solution that will fulfill Leila's fantasy without setting off his possessive streak.
Buy at:
Ellora's Cave
Amazon
Excerpt:
By reading any further, you are stating that you are at least 18 years of age. If you are under the age of 18, please exit this site.
An Excerpt From: ANONYMOUS NEEDS
Copyright © SERENA SHAY, 2014
All Rights Reserved, Ellora's Cave Publishing, Inc.
As neon lights blinked madly on both sides of the street, Leila moved along the sidewalk with the swagger of someone at ease wearing six-inch heels. Wicked black boots hugged her thighs in a soft leather grip; smooth in front, fifty silver eyelets running down the backs. Thin satin ribbons crisscrossed the holes and teased the sensitive skin of her legs. Donning the boots always tested her patience yet heightened her arousal.
A red leather corset pushed her breasts up high to create deep cleavage and show just a hint of her dusky rose areolas. Thin braided straps ran over her shoulders and silver rings held each in place. She'd had it specially designed so that the rings could be opened with a flick of her wrist and changed out at her discretion. The smaller the ring, the tighter the bind—the sensation of being exquisitely bound always left her breathless.
The juncture of her thighs in the leather Daisy Dukes boasted a shiny zipper, which started at the top of her pelvis and ran all the way down and around to the top of her crack.
An ankle-length coat she used in the middle of the Minnesota winters finished the outfit. The trench kept her warm—and hid the top of a riding crop she tucked inside her boot, per his instructions.
As women went, she considered herself average. Average height, average weight, eyes that were a lovely shade of green but again…just average. Her most stunning feature, the thing that drew many an eye, was the fiery red hair cascading in soft waves down to the top of her ass.
Leila stepped into Ivan's; a sex store, yes, but also so much more. She looked over at the big bald guy working the cash register. "Hey, Ivan, anything new out there tonight?"
"Red! Damn, girl, looking hot as ever. Open that coat, give me a twirl and I'll tell you all about my new butt-plug design. I just put it into production. I call it the Holy Hell. Any guesses as to why?" The big guy's belly shook as he laughed.
"Geez, Ivan, that's really tacky. I love it," she said mid-spin.
"So, Red," Ivan teased, leaning on the counter. "When are you going to prove to me that's your natural color?"
"Oh, Ivan," she purred, "I don't have any. Way to prove it to you, that is. You'll just have to trust me."
"Son of a…" the big guy mumbled.
Leila laughed. Ivan was a huge flirt, but she knew his wife more than took care of his needs. "I'm heading up, Ivan, but why don't you set a Holy Hell aside for me when they come in. I'm sure I can find something to do with it." She winked at the shop's owner before waving her goodbye.