Welcome one and all to the Lickable Laborers Labor Day Blog Hop! You should be coming from Dee Carney's Blog. Don't forget to leave a comment on every blog to qualify for the awesome basket of goodies at the end!
So this blog hop got me thinking about my top three sexiest labor intensive jobs...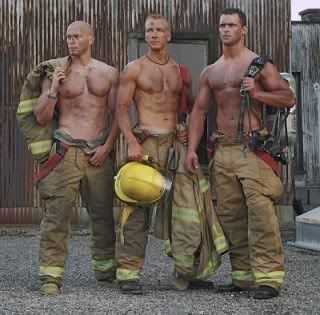 Firefighter - Oh my, hot sweaty men, buffed out and ready to save me! I bet they know how to rescue breath oh ho ho so well!! ;)
Road Construction Crews - I'm sure these guys just simply forgot their orange vests in the car. The raise in my insurance rates will surely be worth the looksie... Abs, ladies, abs! LOL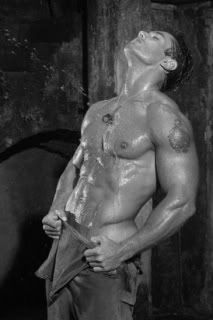 Woodworker - Yes, I'm sure this guy works with wood, I wonder what he would build for me if I asked really sweetly?
What about you? What's your favorite laborer?
Happy Labor Day!
Your next stop on this blog hop path is Jeanne St. James -
http://www.jeannestjames.blogspot.com
Have fun! If you need a reminder of our trail take a look below. :)
Alanna Coca -
http://alannacoca.wordpress.com/
Stephanie Adkins -
http://stephanieadkins.wordpress.com/blog/
Gem Sivad -
http://gemsivad.wordpress.com/
Paige Tyler -
http://paigetylertheauthor.blogspot.com/
Olivia Brynn -
http://oliviabrynn.wordpress.com/
Trina M Lee -
http://trinamlee.wordpress.com
Dee Carney -
http://www.deecarney.com/blog
Serena Shay -
http://serenashay.blogspot.com/
Jeanne St. James -
http://www.jeannestjames.blogspot.com
K.Z Snow -
http://kzsnow.blogspot.com
Tina Holland -
http://tinaholland.wordpress.com
Celia Kyle -
http://celiakyle.com/blog
Juniper Bell -
http://www.juniperbell.com/blog.php