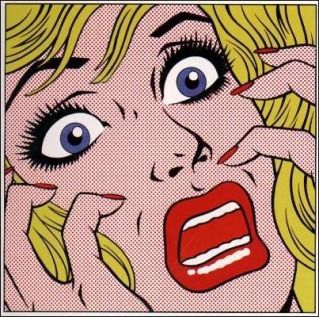 ~Whew~ It's Monday again and I feel like I need a break already. Not good.
From an uber-busy weekend where I barely found time to breath, to a week that looks not much quieter, I find myself wondering it this is to be the new standard in my life?
I hope not. I have writing to do. ;)
A Day in the Life of Serena
Song of the Day
:
Cherokee Fiddle by Johnny Lee (Urban Cowboy soundtrack)
Currently Reading
: Riptide by Cherry Adair
Currently Writing
(In my lucid dreams): Werewolves and blogs.
Editing
(I hope): The Submission
Quote of the Day
:
Every man is a damn fool for at least five minutes every day; wisdom consists in not exceeding the limit.

-
Elbert Hubbard
Recently Read Review
:
Lover Reborn
by
J.R. Ward
My rating:
5 of 5 stars
Loved it! As usual, I was sucked in...set to spin and wrung dry, but wanting to do it all again. If I hadn't already been in love with Tohr from the beginning, watching him make the hard decisions in this book would have sealed the deal.
View all my reviews