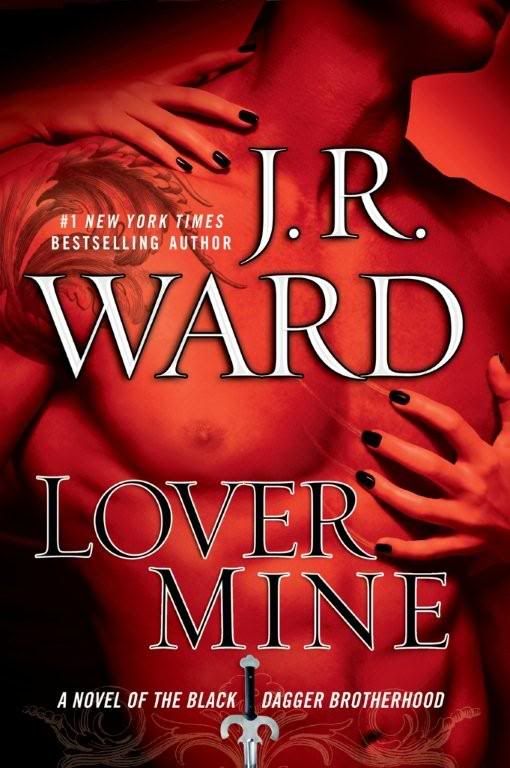 So if you love J.R. Ward's Brotherhood series as much as I do, this Tuesday's Temptation is a no brainer. ;)
But if you've never before read any of the Brotherhood books, let me break it down for you in just a few words:
Big Bad-Ass Vampires, Kicking Bad Guy Ass, but most importantly, out of this world writing.
Nothing is held back with these characters. What you see is what you get. Their emotions are explosive, painful, pleasurable and just incredible. You can't help be pulled into these stories and they leave you wanting to stay in the town of Caldwell, preferably holed up on their couch, snuggled in between any of the brothers-safe and warm.
Right now I'm reading LOVER MINE and I've taken to carrying a tissue as I read...
Yep, it is that good. Head out and grab one for yourself and see what I mean. :)