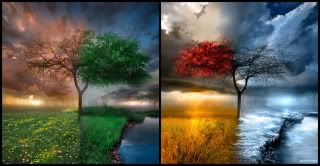 Yep, my blog is different, yet again. Why, you might ask? Well, I am trying to find the right blog for me. I'm a very visual person and I have still not found the blog that works for me.
I've decided that I need to pick a new template and "live" with it for a while to see if it takes...
So far, nothing has caught my fancy for any length of time, though this one has possibilities.
What do you think?
BTW, check out that cool pic up top...talk about a visual feast!