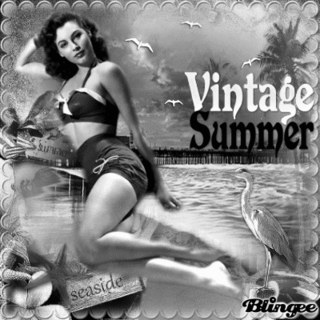 It's hard to believe when you check out some of today's swimwear that in it's day this was risque'. I, myself, have always dug this style...I'd like to see it come back. :)
A Day in the Life of Serena
Song of the Day
:
Billy-A-Dick by Bette Midler What a voice...
Currently Reading
: Never Been Bit by Lydia Dare
Currently Writing
: Continued ideas for my dragon story in Talbot's Peak.
Editing
: The Submission
Quote of the Day
: If a man has to say trust me, Gogu conveyed, it's a sure sign you cannot. Trust him, that is. Trust is a thing you know without words.
Juliet Marillier
The author of
Daughter of the Forest
was born on this day in 1948.