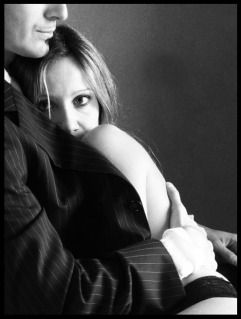 Hands hidden, sultry peepers and a possible grin tucked into that coat...yeah, she's got wicked on her mind!
1. To patch up; repair.
2. To give (something) a new appearance by adding a patch or piece.
3. To concoct or invent (often followed by up): He vamped up a few ugly rumors to discredit his enemies.
4. To furnish with a vamp, especially to repair (a shoe or boot) with a new vamp.
noun:
1. The portion of a shoe or boot upper that covers the instep and toes.
2. Something patched up or pieced together.
~I love how different words can be used. Above is the definition of Vamp, but I've also used it to describe ones attitude....My she's vampy.~
A Day in the Life of Serena
Song of the Day
:
Her Strut by Bob Seger & The Silver Bullet Band
Currently Reading
: Unstoppable: Love with the Proper Stranger/Letters to Kelly by Suzanne Brockmann
Currently Writing
: Blogging and wool gathering of ideas.
Editing
: The Submission
Quote of the Day
:
I arise in the morning torn between a desire to improve (or save) the world and a desire to enjoy (or savor) the world. This makes it hard to plan the day.

E.B. White
The author of
Charlotte's Web
was born on this day in 1899.