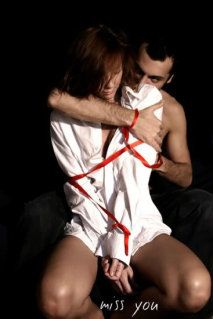 I'm thinking this is more a wonderfully wicked Wednesday graphic. This couple sparks my muse into action...
Mistress Penelope didn't normally put herself in the submissive position. However, in moments like this with her Penquino tying her to him while calling the shots and her sweet, silky mink promising a ticklish delight of sensations to come...she was their willing prisoner.
A Day in the Life of Serena
Song of the Day
:
Not much for music right now with the Olympics on...hehe, I've been watching them every chance I get. :)
Currently Reading
: If I Should Die by Allison Brennan
Currently Writing
: Continued ideas for my dragon story in Talbot's Peak.
Editing
: The Submission
Quote of the Day
:
A smile is the chosen vehicle of all ambiguities.
Herman Melville
The author of
Moby-Dick
was born on this day in 1819.