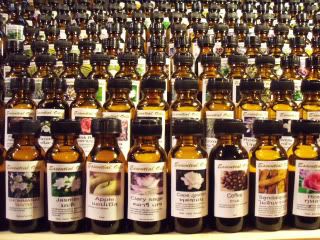 A continuation of essential oils from last week.
Enjoy
More info can be found at http://www.deancoleman.com/essentialref.htm
1.
LIME (CITRUS AURANTIFOLIA)
- An uplifting, energizing oil with a sweet fragrance. Uplifts and restores vigour aiding recovery during convalescence.
2.
MANDARIN (CITRUS RETICULATA)
- Fruity, tangy and citrus with a gentle cheering effect. Soothing effect upon the digestive system.
3.
MARJORAM (ORIGANUM MARJORANA)
- A warm and spicy aroma with comforting tones. Eases loneliness and grief, and relaxes muscles after sports or work.
4.
NEROLI (CITRUS AURANTIUM)
- A lingering bitter sweet aroma and is very relaxing and soothing. Brings feelings of peace serenity. Good for ageing, dry, or sensitive skin.
5.
PALMAROSA (CYMBOPOGON MARTINI)
- Refreshing and uplifting. Gently soothing while promoting clear thought.
6.
PATCHOULI (POGOSTEMON CABLIN)
- Deep earthy, sensual, grounding oil which uplifts the spirit whilst clearing the mind.
7.
PEPPERMINT (MENTHA ARVENSIS)
- Stimulating and penetrating. Clears the head and soothes the emotions, eases the digestive system, and relieves tired feet.
8.
ROSE (ROSA DAMASCENA)
- With a deep and luxurious floral aroma, this oil is both soothing and uplifting.
9.
ROSEMARY (ROSMARINUS OFFICINALIS)
- A powerful mental stimulant which aids memory and concentration, restores vitality and invigorates.
10.
ROSEWOOD (ANIBA ROSAEODORA)
- Grounding, balancing, reviving, stabilizing and comforting to the emotions. A great oil to steady the mind, and ideal for exams.
11.
SANDALWOOD (SANTALUM ALBUM)
- A relaxing and meditative oil with sensual properties, soothing and comforting to body and mind. Encourages feelings of well being.
12.
TEA TREE (MELALEUCA ALTERNIFOLIA)
- An effective oil with powerful antiseptic properties. It benefits the immune system, disinfects, deodorizes, and strengthens during the winter months and convalescence.
13.
THYME (THYMUS VULGARIS)
- A stimulating and protecting oil that has a strengthening effect on the the nerves.
A Bonus:
YLANG YLANG (CANANGA ODORATA)
- An exotic and sensual oil with relaxing qualities. Soothes and uplifts and has a regulating effect on excited and nervous conditions.