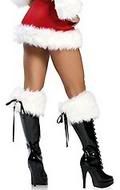 Friday, Dec 11th I'll be jingle jangling my way though the blog tour below, eagarly searching out all those sexy elves, busy making the toys for Santa to leave under my tree...
I sent my list to Santa a while back, you know to give him a chance to stock up on batteries. Aren't I helpful. ;)
I hope to see everyone on the tour, I'll have a few busy elves of my own here, hard at work...you don't want to miss it.
As a special treat, there will be a chat going on at the end of the trail. Any questions you always wanted to ask a writer of erotic fiction? Stop in. :)
Trina M. Lee http://trinamlee.com/blog/ Chatting
Serena Shay http://serenashay.blogspot.com/ Chatting
Jolie Cain http://joliecainauthor.blogspot.com/
Tina Holland http://tinaholland.wordpress.com/ Chatting
Stephanie Adkins http://stephanieadkins.wordpress.com/blog/
Emily and Elise http://www.scorchedsheets.com/blog Chatting
Paige Tyler http://paigetylertheauthor.blogspot.com/
Juniper Bell http://authorJuniperBell.blogspot.com Chatting
Alanna Coca http://alannacoca.com/blog Chatting
K.Z. Snow http://kzsnow.blogspot.com.
Ella Drake http://elladrake.blogspot.com/ Chatting
Jeanne St. James http://www.jeannestjames.blogspot.com/ Chatting
Annie Nicholas www.annienicholas.blogspot.com
P.G. Forte http://www.rhymeswithforeplay.blogspot.com/ Chatting
Shara Lanel http://sharalanel.wordpress.com/ Chatting
Olivia Brynn http://oliviabrynn.com/blog Chatting (when Alanna's not )
Dhympna du Maurier http://culinarycarnivale.blogspot.com/
Morgan Q. O'Reilly http://themorgandiaries.blogspot.com/
Sara Brookes http://www.sarabrookes.net
Savanna Kougar http://kougarkisses.blogspot.com/ Chatting
Christa Paige http://www.christapaige.com/blog/ Chatting
Vivian Arend http://vivianarend.com/blog/ Chatting
Cat Kane http://catkane.blogspot.com/Maybe Chatting
Dee Carney http://www.deecarney.com/blog/
Jambrea Jo Jones http://jambrea.wordpress.com/ Chatting
Gem Sivad http://gemsivad.wordpress.com/blog/ Chatting
Rachel Fox/Rae Morgan/Monette Michaels Chatting only
--------------------------------------------------------------------------------
Grand Prizes so far:
Preja Vu by Alanna Coca
3 paperbacks from Emily and Elise
For a Price by Olivia Brynn
Wolf's Tender by Gem Sivad
Once Bitten by Trina M. Lee
Bound by Deception by Christa Paige
Rocky Mountain Heat by Vivian Arend
Banged Up by Jeanne St. James
Endangered Hearts by Jolie Cain
Flesh and Blood by Tina Holland
Between Heaven and Hell by Stephanie Adkins
The Challenge by Serena Shay
Protective Custody by Paige Tyler
Human Nature by Cat Kane
Backlist book by Dee Carney
Semper Fi by Jambrea Jo Jones
Red Lioness Tamed by Savanna Kougar
The Spirit of the Place by PG Forte
Iron by PG Forte
In the Dark by PG Forte
Winner's choice of any book by K.Z. Snow
Six Foot Hero by Shea McMaster
TBA by J. Morgan
Hearts Afire December by Emily, Elise and Ella
Signed print copy of Destiny's Magick by Rae Morgan
The Omegas by Annie Nicholas
The Extremist by Juniper Bell