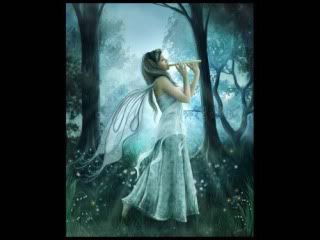 "The graceful pine provides a straight line,
The mighty oak, so fine to stroke.
Cedar, cedar your storage abilities make you a leader,
Hickory, dickory, dock you make a lovely grandfather clock.
Cherry, cherry the color of berries,
Mesquite so neat, your smell is oh so sweet."
And so it went as the pony-tailed girl skipped along through her grandfather's shop, singing her song to the wood that called to her so loudly.
Each board spoke to her of what it should be—a jewelry box, a clock, a window frame or a sturdy door ready to protect.
One day, Kaily Rose would be old enough to shape the timber into its true form.
Her wings would be large enough to deliver the gifts to their rightful owners, just as Pappy did.
Until then, she would sing her songs of growth; of love, to the wood.
She would prepare it for her hand and wait for Pappy to give her, her first tool.