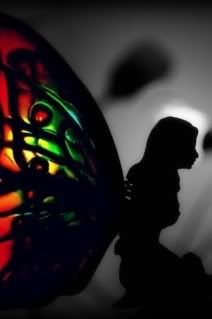 I adore black and white photography. It calls to me. Tempts me to indulge in moments spent, camera in hand, going in search of the next perfect picture...
As I was cruising around the Photobucket site today, I happened upon a section that I hadn't checked out before...
Color Splash.
Oh my, black and whites, touched with computerized color. I'm in love. A new passion to add to my overflowing cup, a new temptation...