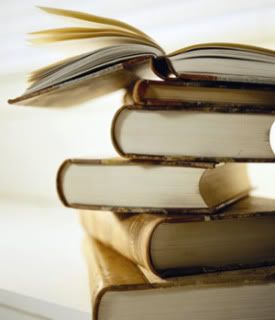 Another year gone and another reading challenge not fulfilled, though I did find some amazing reads I wasn't expecting.
I am going to give myself a break though. That break being that I've been hip deep in continuing my education. It's amazing how much time school work takes away from relaxing reading time. :)
That being said, I'm going to reduce my 2016 reading challenge to 150 books. Still more than this year, but less than my goal for last year. Maybe I'll make it.
May 2016 find us a wealth of wonderful new reads!
134. Nauti Seductress by Lora Leigh
133. How to Write a Novella in 24 Hours by Andrew Mayne
132. Arrogant Brit (DNF) by Nikki Wild
131. No Good Deed by Allison Brennan
130. Out of the Shadows by Tiffany Snow
129. Bound for Salvation by Kendra Leigh
128. Bound for Nirvana by Kendra Leigh
127. Shadow of a Doubt by Tiffany Snow
126. Bound for Hell by Kendra Leigh
125. In His Shadow by Tiffany Snow
124. Seduce Me by J. Kenner
123. Wild on You by Tina Wainscott
122. Wild Cat by Christine Feehan
121. Tricky Twenty-Two by Janet Evanovich
120. Wild Hearts by Tina Wainscott
119. Lev by Belle Aurora
118. Her Web Master by Normandie Alleman
117. Christmas Lovers by Jan Springer
116. Tough Love by Lori Foster
115. Dirty Little Secrets by Liliana Hart
114. All Wound Up by Jaci Burton
113. Dark Ghost by Christine Feehan
112. Eighth Grave After Dark by Darynda Jones
111. A Fall of Water by Elizabeth Hunter
110. Aim to Kill by Allison Brennan
109. Hard Limit by Meredith Wild
108. The Scam by Janet Evanovich and Lee Goldberg
107. Final Appeal by Joanne Fluke
106. Best Laid Plans by Allison Brennan
105. Edge of Darkness by Christine Feehan
104. Hardline by Meredith Wild
103. Hardpressed by Meredith Wild
102. The Wrong Man by Kate White
101. Playing the Field by Elise Sax
100. Grey by E.L. James
99. Seventh Grave No Body by Darynda Jones
98. Hardwired by Meredith Wild
97. The Bourbon Kings by J.R. Ward
96. Sixth Grave on the Edge by Darynda Jones
95. Dying to Tell by Rita Herron
94. Falling Under by Lauren Dane
93. Freefall by Suzanne Brockmann
92. Fifth Grave Past the Light by Darynda Jones
91. The Way of the Warrior by Suzanne Brockmann and assorted others
90. Energized by Mary Behre
89. Earth Bound by Christine Feehan
88. The Fifth Assassin by Brad Meltzer
87. Vipers Rule by Stephanie Tyler
86. Hell or High Water by Julie Ann Walker
85. Nauti Enchantress by Lora Leigh
84. Second Chance Summer by Jill Shalvis
83. Slow Hand by Victoria Vane
82. Safe at Last by Maya Banks
81. Omens by Kelley Armstrong
80. Fourth Grave Beneath My Feet by Darynda Jones
79. Opening Up by Lauren Dane
78. Bengal's Quest by Lora Leigh
77. Wicked Charms by Janet Evanovich & Pheof Sutton
76. The Inner Circle by Brad Meltzer
75. Aftershock by Jill Shalvis
74. Third Grave Dead Ahead by Darynda Jones
73. Holding Strong by Lori Foster
72. Cover Your Eyes by Mary Burton
71. Second Grave on the Left by Darynda Jones
70. Filthy Rich by Dawn Ryder
69. Dead Ice by Laurell K. Hamilton
68. Shards of Hope by Nalini Singh
67. Garrett by Sawyer Bennett
66. Alex by Sawyer Bennett
65. For I Have Sinned by Darynda Jones
64. The Shadows by J.R. Ward
63. First Grave on the Right by Darynda Jones
62. Back to You by Lauren Dane
61. The Master by Kresley Cole
60. Cat's Lair by Christine Feehan
59. The Force of Wind by Elizabeth Hunter
58. This Same Earth by Elizabeth Hunter
57. Live on the Wild Side by Robin Kaye
56. Call Me Wild by Robin Kaye
55. Earls Just Want to Have Fun by Shana Galen
54. A Hidden Fire by Elizabeth Hunter
53. Buried Secrets by Irene Hannon
52. If She Only Knew by Lisa Jackson
51. In His Keeping by Maya Banks
50. Captivated by You by Sylvia Day
49. Taken, Not Spurred by Ruth Cardello
48. Going Down by Elise Sax
47. Rock Hard by Nalini Singh
46. Running Blind by Cindy Gerard
45. Disclosure: The McCaffertys by Lisa Jackson
44. Rumors: The McCaffertys by Lisa Jackson
43. Closer Than You Think by Karen Rose
42. Dirty Secrets by Karen Rose
41. Immortal by J.R. Ward
40. Watch Your Back by Karen Rose
39. Broken Silence by Karen Rose
38. Did You Miss Me? by Karen Rose
37. No One Left to Tell by Karen Rose
36. Undone by Sara Humphreys
35. Fragmented by Stephanie Tyler
34. You Belong to Me by Karen Rose
33. Shelter Me by Catherine Mann
32. Quarterback Draw by Jaci Burton
31. Silent Scream by Karen Rose
30. The Manhattan Encounter by Addison Fox
29. Temporary Dom by Holly S. Roberts
28. In For the Kill by Shannon Mckenna
27. A Bloody Storm by Richard Castle
26. I Can See You by Karen Rose
25. Count to Ten by Karen Rose
24. The Job by Janet Evanovich and Lee Goldberg
23. The Duchess Diaries by Jillian Hunter
22. You Can't Hide by Karen Rose
21. Wicked All The Way by Shayla Black
20. Wicked to Love by Shayla Black
19. Nothing to Fear by Karen Rose
18. A Raging Storm by Richard Castle
17. Viper Game by Christine Feehan
16. Kill for Me by Karen Rose
15. Love and Let Spy by Shana Galen
14. Holiday on Ice by Jaci Burton
13. Scream for Me by Karen Rose
12. Guarded by Mary Behre
11. Full Throttle by Julie Ann Walker
10. Broken Open by Lauren Dane
9. A Brewing Storm by Richard Castle
8. I'm Watching You by Karen Rose
7. The Spanish Groom by Lynne Graham
6. The Italian's Wife by Lynne Graham
5. Outrageous by Lori Foster
4. Notorious by Allison Brennan
3. Have You Seen Her by Karen Rose
2. Jason by Laurell K. Hamilton
1. The Best Kind of Trouble by Lauren Dane